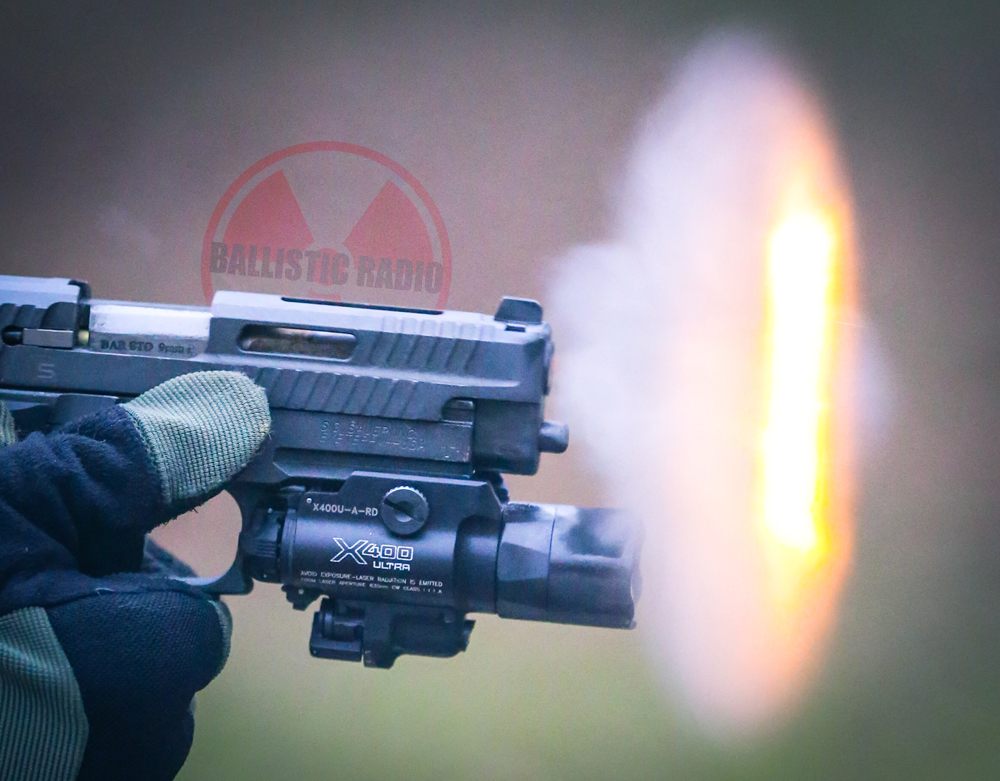 Let me start off by making the really inflammatory statement that will either have you closing your browser windows now, or furiously scrolling down the page to the comments section to vent your ire at me. IN MOST INSTANCES YOU DON'T NEED TRAINING TO SUCCESSFULLY DEFEND YOURSELF WITH A GUN. See, I told you it was inflammatory.
     Anyone who has spent any amount of time listening to my show, or reading my various posts across the internet is probably aware of the fact that I attend a lot of training classes. These classes have covered a lot of different topics, everything from tactical medicine, to two man structure clearing tactics. Some of these classes have been relatively easy for me, while others (ECQC) have been absolutely ego destroying. As I've said many times in the past, you really start to question some of the skills you've focused on the first time an opponent in a Force on Force setting disarms you, immobilizes you, and then begins to shoot you with your own gun. As I said earlier it's absolutely ego destroying. I guess what I'm trying to say is, I've been very lucky and gotten to do a lot of very cool things due to the nature of my job. Does that mean I'm better prepared than the average person who carries a gun day in and day out though?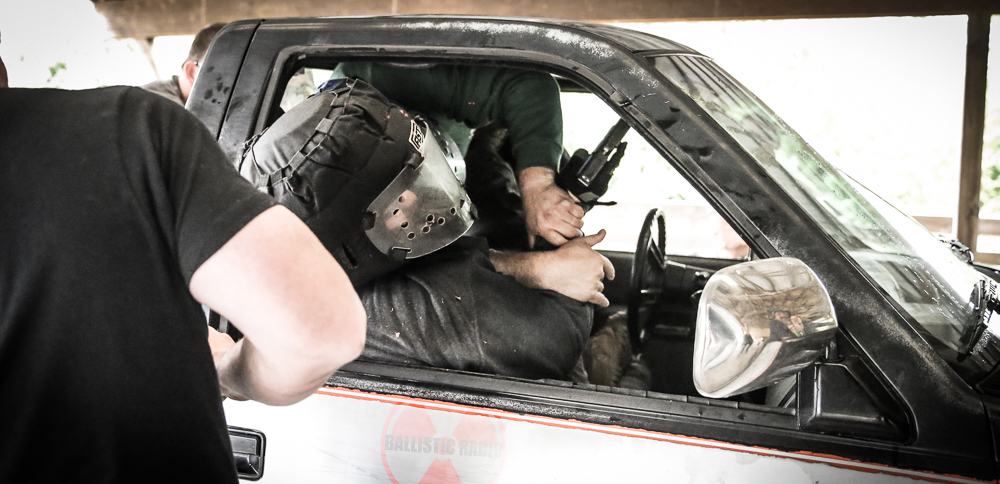 What has training done for me exactly? It's allowed me to pressure test myself and my equipment with varying degrees of success. It's also allowed me to practice making potentially life altering split second decisions under stress. At this point unless I'm having a particularly bad day I can even say I'm performing the physical mechanics of shooting on a relatively high level without having to think about it at all. I've learned how to recognize, avoid, and deescalate potential dangerous situations MUCH faster than I was able to 5 years ago. I've even pursued some basic medical training so I can be better prepared to deal with the aftermath of a defensive gun use, or the much more likely, car accident or other less tactical, trauma. Are any of those necessary for the common person to be able to successfully utilize a gun for self-defense? As I said earlier, not at all, as evidenced by the sheer number of people with zero training who fend off bad guys on a daily basis.
     I've got a hypothesis however, that the higher the level of training you have received, the less likely you are to ever find yourself in a situation where you'll need the gun. I've no real way to test it, but in discussing the concept with several very well known instructors I've yet to hear any compelling evidence to the contrary, and in fact most of them seem to agree with me. It is my deeply held belief that what training does for us, is make it much less likely that we'll ever have a shooting in the first place. I've heard a plethora of answers when I ask industry people why training helps us avoid shootings: people become more aware of their surroundings, they dedicate themselves to avoidance after learning how bad a real fight can be, they appear more confident and are less likely to be selected as a victim, they make better decisions in general and are less confrontational etc…
     I don't know what the final answer is to the self-defense question. I really feel like I'm just now starting to understand the question in the first place so I'm in no position to present "the answer". I will say this however. You don't need hundreds of hours of training to survive most self-defense encounters. Untrained people prevail, with varying degrees of success, against bad guys all the time. Does that mean I'm advocating for people to seek less training? Of course it doesn't. It also does not take into account statistical outliers, Sentinel Events, such as the one that hero concealed carry licensee Joseph Wilcox faced when he confronted two cop-killers at a Las Vegas Walmart. What it does mean however is we need to reexamine the value that we get from training, such as the untold number of potential incidents we avoid after we take the time to educate ourselves to the realities of self-defense and predator behavior.
     Additionally we need to think about the type of training that we seek when we do choose to seek it. I love high round count shooting classes just as much as the next guy. I can tell you right now though once I had reached something approaching proficiency I had to acknowledge that I was going to shooting classes because I liked them, not because I was learning any vital self-defense skills. The classes where I was learning vital self-defense skills were almost uniformly low to no round count, with an emphasis on recognizing and solving problems. Often times these included Force on Force scenarios where there was another active participant opposing my will and taking immediate advantage of my mistakes. These classes were also uniformly, very humbling experiences. While no one likes to be shown their inadequacies, it is vital to learn where your weaknesses lay if you are going to attempt to improve at all.
     So let me finish where I started. You don't need training to successfully defend yourself with a gun in most circumstances. You do need training however if you want to begin to learn what it is exactly that you don't know. You do need training to force your mind into making vital and potentially life altering decisions, under stress, in very short periods of time without relying on blind luck to get you through. You do need training to recognize some of the very subtle indicators that a predator is running you through their victim selection process. And you certainly need training to come any sort of close to understanding what a violent encounter is actually like if you've never found yourself in one.
     So while I'll stand behind the statement that in most instances you don't need training to successfully defend yourself with a gun, I can't think of a single event where it would hurt to know just a little bit more…