If you follow the show's facebook page at all, or, if you've been listening recently you'll have heard me mention "The Salient" multiple times now. Long story short, Salient Arms International and I have been collaborating on a project for the last several months. Salient is known for wringing the maximum amount of performance out of popular pistols, Glock, Smith & Wesson, 1911's, etc… Up until recently however they've not done any work on Sig Sauer pistols. They decided to change that, and through a weird set of circumstances, they decided to ask me to help them evaluate what they came up with. Over the course of the next few weeks I'll be completely immersing myself into Salient's MK25 to try and see how the pistol works when put through some hard use. If things go according to plan, on January 1st, 2014 the gun will have had 25,000 rounds put through it.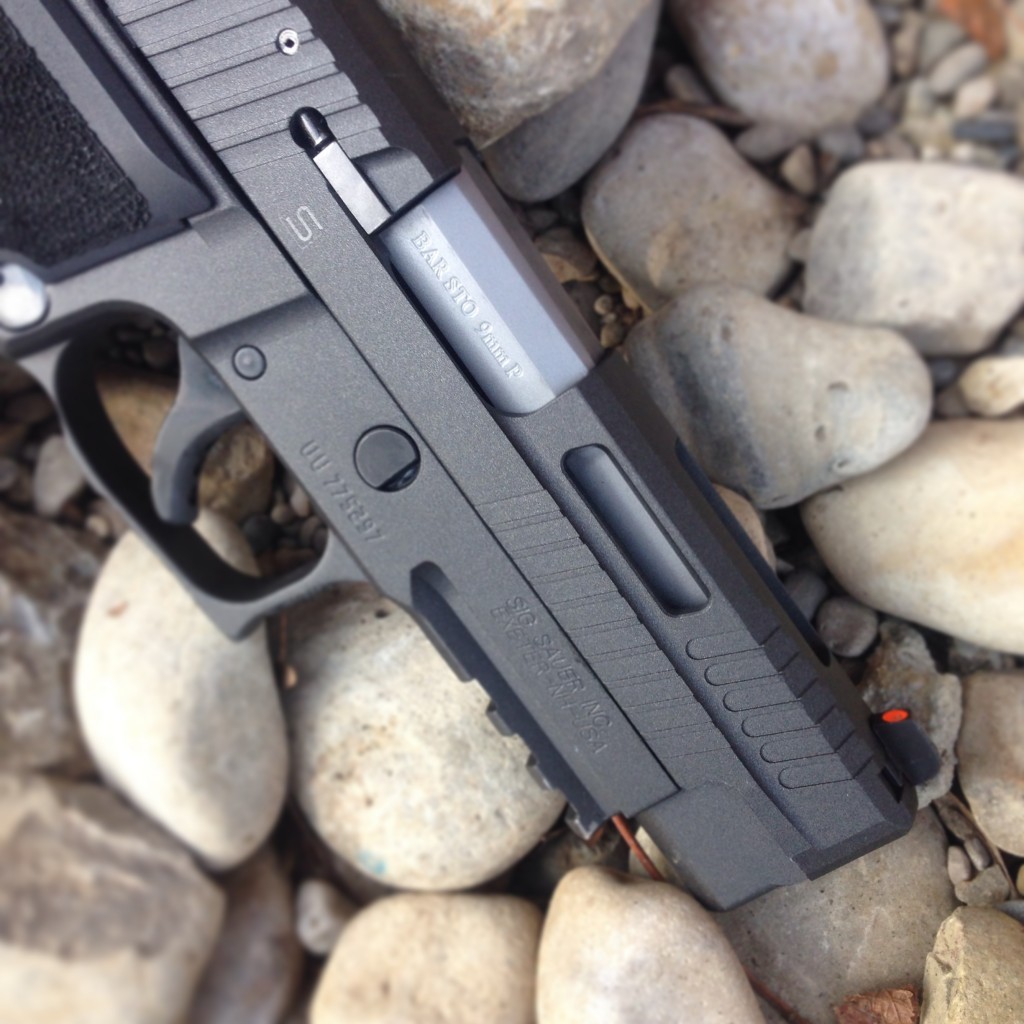 FIRST IMPRESSIONS:
The gun feels significantly lighter than the P226R that I've been carrying most of the year. I don't have solid numbers for how much weight was trimmed off the gun, but I plan on weighing everything tomorrow to be able to definitively answer that question.
In the hand the gun feels excellent, there are some neat things that Salient did to lower the bore axis, as well as improve grip. I'll delve into a bit more detail there in another post, but so far I'm very pleased with how the gun sits in my hand.
The trigger is EXCELLENT compared to the stock P226 trigger, or even my P226 trigger which has been worked on, and had 10,000+ trigger pulls. I'll take pull weights tomorrow, but from a pure feel standpoint, I'm not sure how it could be improved upon.
Felt recoil/muzzle flip is certainly decreased. It's hard to tell after only one session but so far I'm pretty impressed. Split times appear to have decreased by about .05 seconds compared to recent past performance.
Shooting 550 rounds in the cold sucks….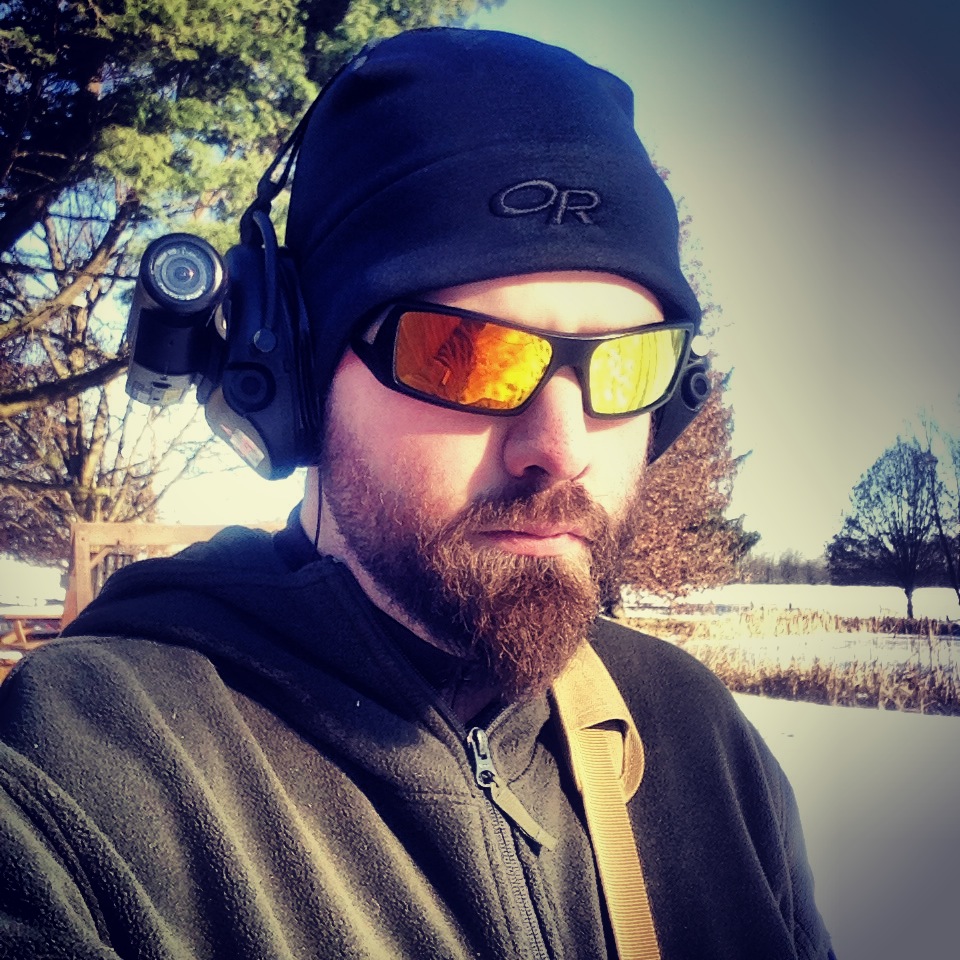 The gun is EXTREMELY accurate. Hitting steal at 45 yards was MUCH easier than usual compared to what I usually am capable of. Since the only thing different is the gun itself (both the SMK25 and my usual P226R wear the same sights) I can only assume the pistol is playing a pretty large role here.
The gun is reliable so far. 550 rounds with no issues aside from some bad ammo. I had several rounds from my personal stock with primers that were too deeply seated. After the initial light strike in the SMK25 the round was removed and placed in my standard P226R. The rounds did not fire in the P226R either and were rotated back into the SMK25. 3-5 trigger pulls in the SMK25 finally got the defective rounds to ignite, so they do not count as malfunctions against the gun.
Todd Green, whom I respect immensely and is a former Sig employee, suggest that I pay close attention to the area under the trigger guard that Salient removed material from. He's warned it is a potential failure point due to the amount of frame flex that aluminum Sigs experience. I'll be keeping a close eye on that…
Right now the texture on the grips/front strap of the gun is perfect. 24,000+ rounds from now, I may wish it wasn't as grippy. We'll see…
When the Surefire x400 Green Ultra that I will be testing concurrently arrives, I'm concerned that it may change the EXCELLENT balance of the gun. Once again, we'll see
Too good to be true… As it is right now I'm finding very little to not like about this pistol. It takes a platform that I was already pleased with and fixes some minor nitpicks I had, as well as improving overall shootability. Since I'm a pessimist I can't help but have a vague sense of unease that the wheels will come off at some point… Let's hope not…
SCORE: SMK25-550 rounds FAILURES-0